Blog
It's Not The Point for Others To 'Wake Up'
Did it occur to you, that maybe it's not the point for others to 'wake up'?
Maybe... others are right where they are supposed to be, and the simple solution is not trying to wake them up, but rather maybe it's simply to love them as they are, where they are.
This spiritualized fantasy of the world waking up, so you can finally relax, is really a movement that blames others for your inability to relax and be with love. Maybe... not so self awake as you thought.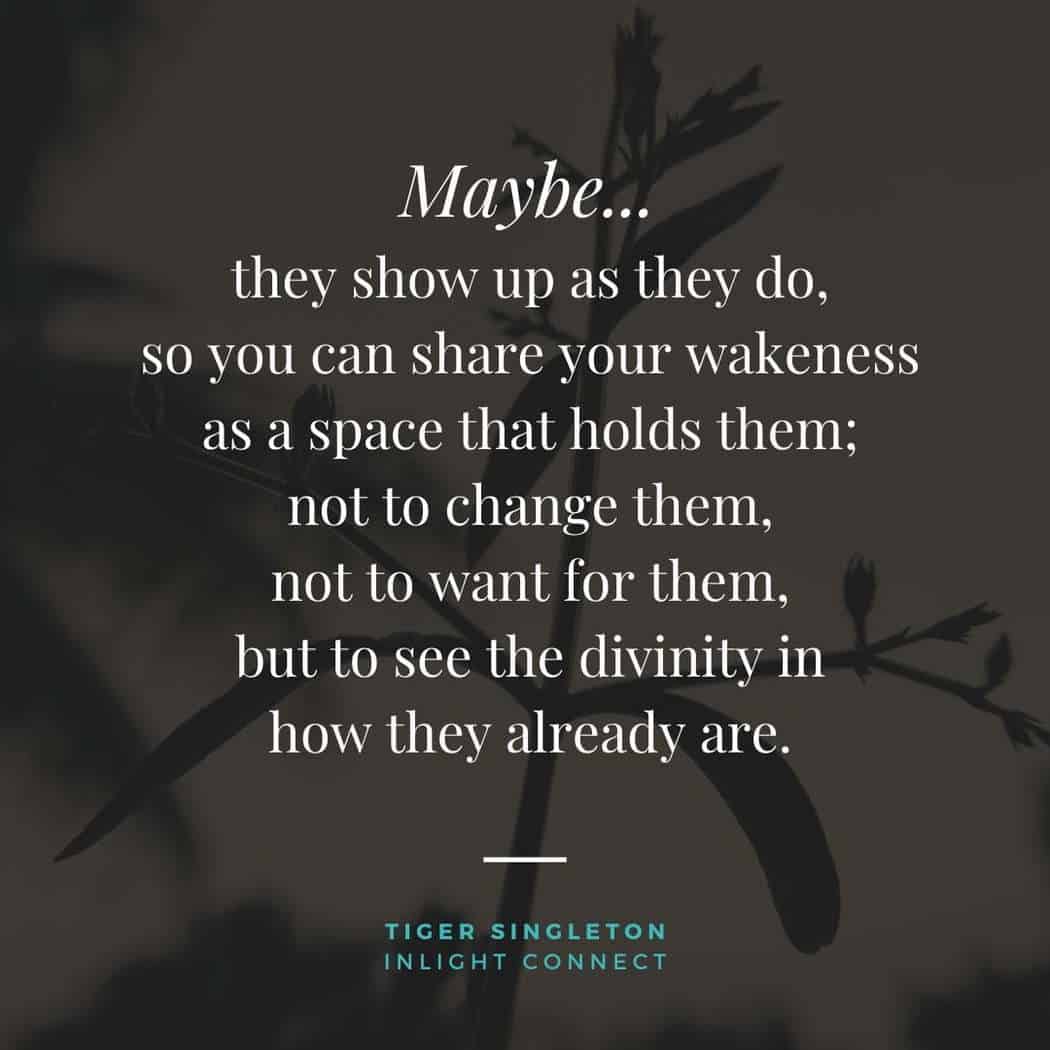 Maybe... they show up as they …